Hello everyone!
We will bring you new updates on Nov.7th.
Maintenance Time:
14:00, Nov.7, to 14:30, Nov.7, in SGT
02:00, Nov.7, to 02:30, Nov.7, in EST
Servers will be DOWN during the maintenance duration and players will NOT be able to login into the game. For your data safety, please sign out of the game in advance to avoid any unexpected loss.
Patch Notes
Event Notes
---Honor Warrior (Warrior Flame Spend Event)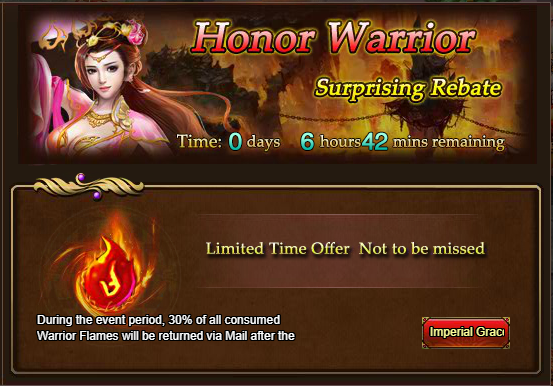 ---Shining Lucky Star (Luck Point Spend Event)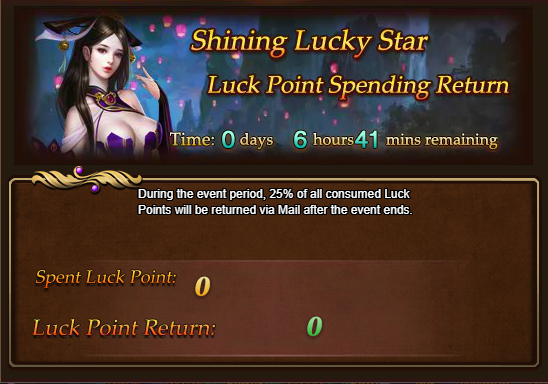 ---Phantom Treasure Boat (Inside Thatched Boat feature)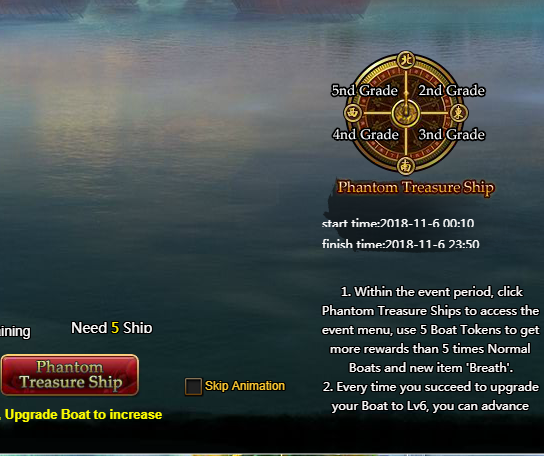 Elite Armor Notes
---Masked Mystery Man Guo Jia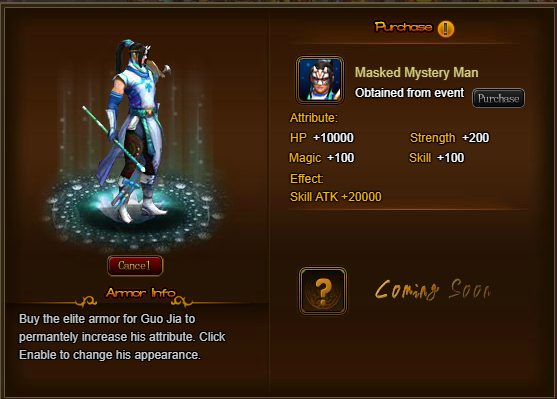 Mount Notes
---Winged Turtle Mount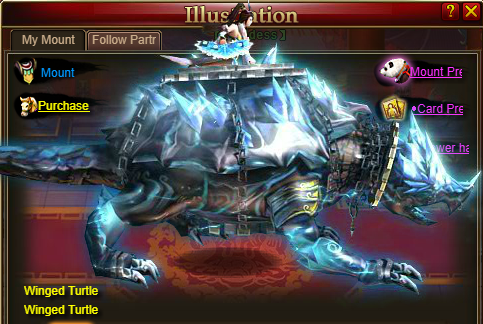 ---Winged Kylin Mount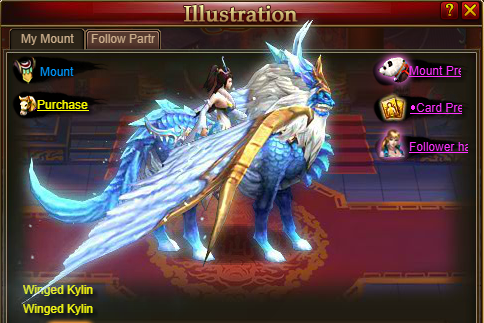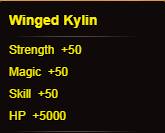 Title Notes
---Ace Strategist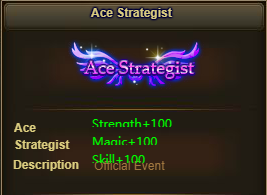 Ascension Notes
---Ascension (Fly to Heaven) of Saint Guo Jia Developed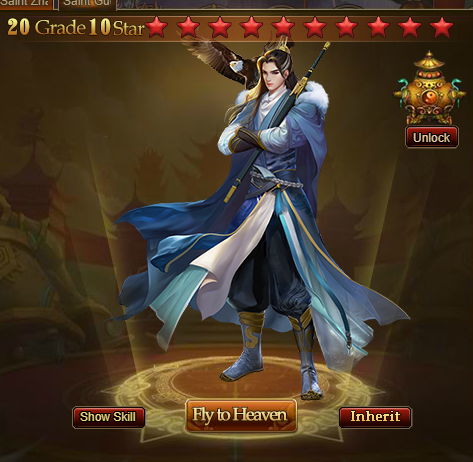 Saint Weapon Temper Notes
---New Saint Weapon Temper Level Cap of some generals Unlocked
New Feature Notes
---Soul of Heart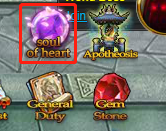 Game Optimization Notes
Rune Auto-Dissolve Feature Optimized
Various Bugs Fixed
Thanks for playing Sexy Three Kingdoms! If you have any suggestions or feedbacks for our game, please feel free to post them anywhere! You can start a discussion in the Forums, contact us on Facebook, or send us a message via the GM Button!
Best,
STK Operation Team
Nov 6th