Hello everyone!
We will bring new updates to you on Oct.10th!
Maintenance Time:
14:00, Oct.10, to 14:30, Oct.10, in SGT
02:00, Oct.10, to 02:30, Oct.10, in EST
Servers will be DOWN during the maintenance duration and players will NOT be able to login into the game. For your data safety, please sign out of the game in advance to avoid any unexpected loss.
Patch Notes
Apotheosis Notes
Apotheosis Constellation has been Unlocked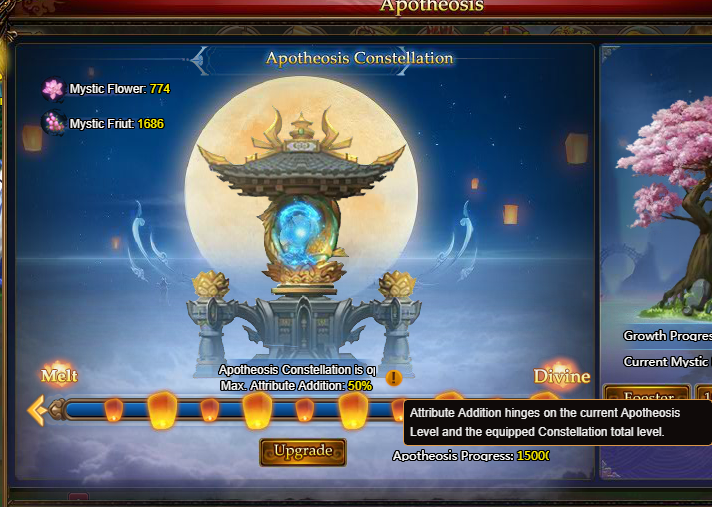 Pet Notes
1 New pet Added
Flame Beast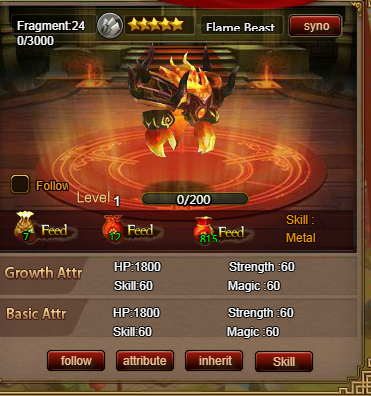 Skill: Metal Erosion

Assistant Notes
Assistant Feature Expanded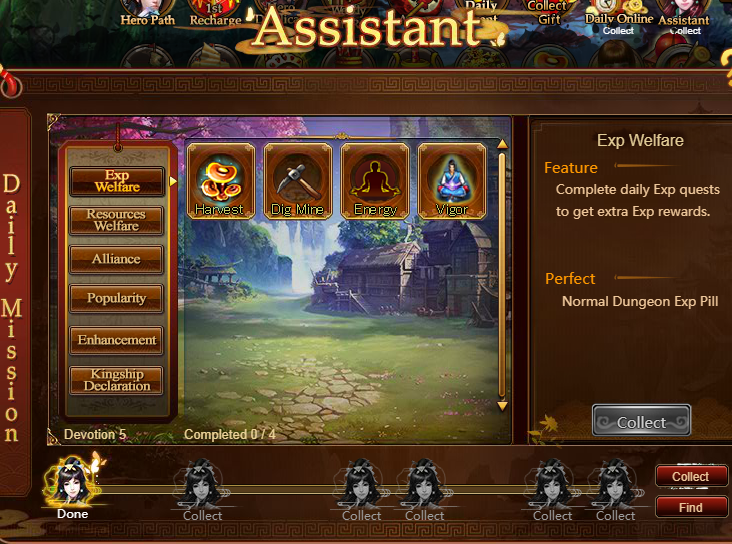 Anima Notes
New Level Cap of some Animas have been Unlocked
Angel Skill Notes
New Level Cap of Angel Skills have been Unlocked
Achievement Notes
New Achievements Added
Title Notes
Vein Feature related Titles Added
PvP Event Notes
New PvP Event: Lord of Battlefield Developed
Partner Notes
New Partner: Guo Jia Developed
Godlike Guo Jia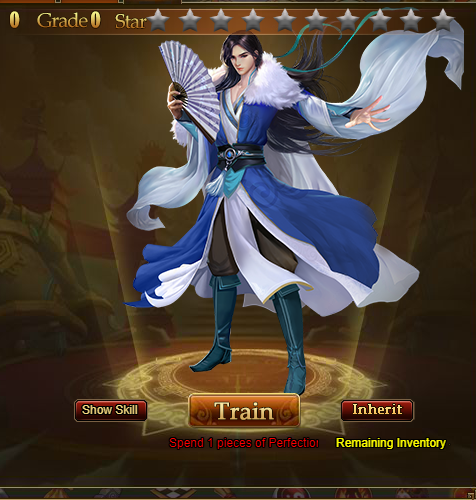 Saint Guo Jia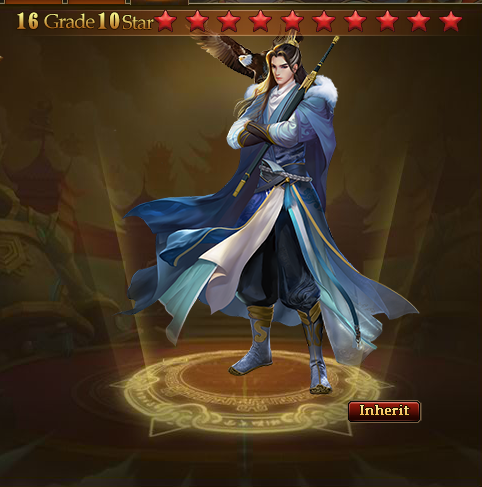 Core Polish Notes
Vibration Skills Optimized
Diagram Tactics Notes
New Level Cap of Diagram Tactics have been Unlocked
3rd Substitution Slot Notes
3rd Substitution Slot can be Unlocked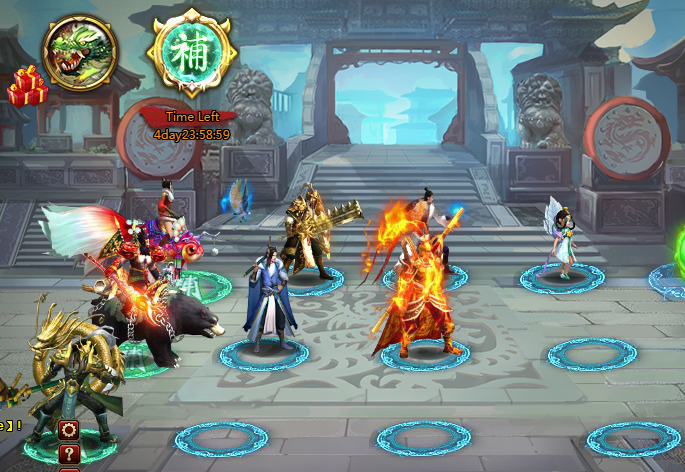 Feature Optimization Notes
Saint Weapon Temper Feature Optimized (Upgrade Requirement)
Artifact Feature Optimized
Achievement Screen Optimized
Game Optimization Notes
Bugs Fixed
Thanks for playing Sexy Three Kingdoms! If you have any suggestions or feedbacks for our game, please feel free to post them anywhere! You can start a discussion in the Forums, contact us on Facebook, or send us a message via the GM Button!
Best,
STK Operation Team
Oct 9th