Hi all,
Good news! New patch is here!
Maintenance Time: December 27, 2017 at 02:00 – 02:20 AM EST (15:00 – 15:20 GMT+8)
Servers will be down during the maintenance duration and players will NOT be able to login into the game. To be safe, please sign out of the game in advance to avoid any unexpected losses.
Patch Notes:
- Display Optimizations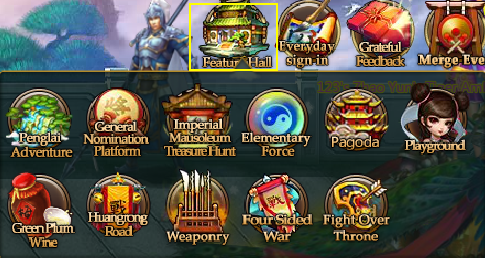 Penglai Adventure, General Nomination Platform, Imperial Mausoleum Treasure Hunt, Elementary Force, Pagoda, Playground, Green Plum Wine, HuaRong Road, Weaponry, Four Sided War, and Fight Over Throne Feature have been moved into Feature Hall icon.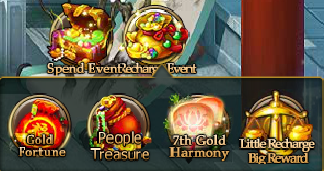 Most Recharge &. Spend Events have been moved into Spend Event &. Recharge Event icon
- Feature Optimizations
Harvest Mushroom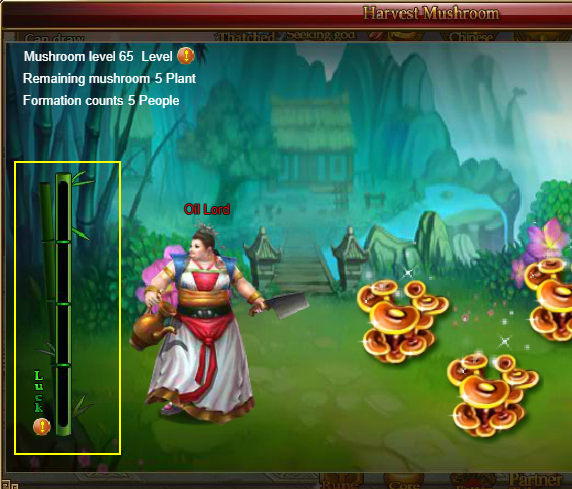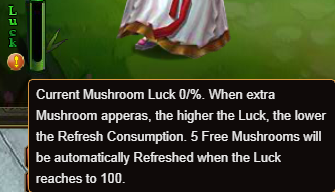 Now there are more Mushrooms you can harvest each day!
- New Feature:
Rune Feature

Unlock Level: Lv.180
Introduction Link: http://bbs.carolgames.com/viewtopic.php?f=3&t=10849
- New Pet:
Ancient Guardian Pet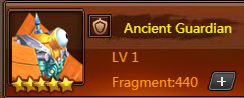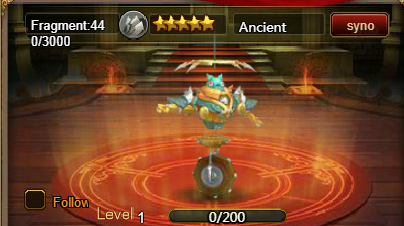 - New Mounts & New Costume
Thanksgiving Turkey Mount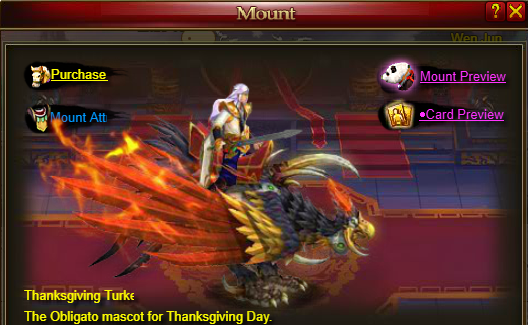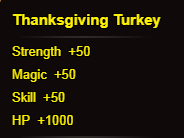 Frost Hydreigon Mount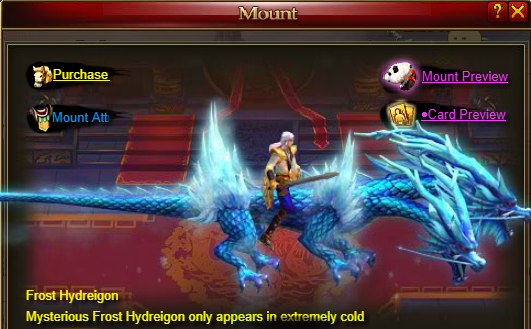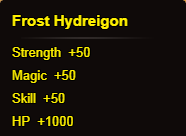 Rule the World Costume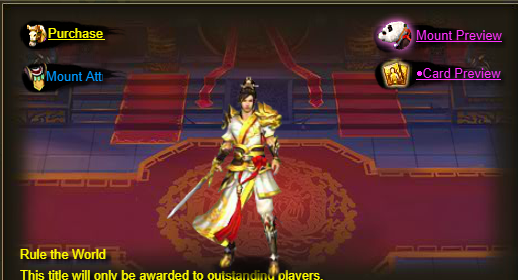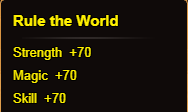 - New Achievements
Unassailable

Bedecked with Jewels

Storage Master

- Feature Expansions
Lv.7 & Lv.8 Partner Talent have been unlocked

Main Character's Saint Weapon can now be upgraded to higher levels.

New General Fetter Set: Saint Xiao Qiao &. Saint Zhou Yu

Saint Sun Quan &. Saint Xiao Shi Mei can Fly to Heaven (in Skill Feature) now

- Game Improvements
- Various Features Improvements
- Various Bug Fixes
Thank you for your never ending supports for Sexy Three Kingdoms!
Happy Gaming!
STK Operational Team 2017/12/27