26 October STK Update Announcement
Dear STK Players,
Thanks for playing Sexy Three Kingdoms! To make our game better for you, we bring updates regularly.
The new update will be conducted at 4:30 EST (GMT-5) (16:30 SGT) on October 26.
Maintenance will be executed for 20-40 minutes and players will NOT be able to login to the game during maintenance. Please be prepared in advance to avoid unexpected loss.
Content of update as followings:

1. Saint Zhou Yu and Saint Zhu Ge Liang Saint Skill Upgrade to Level 20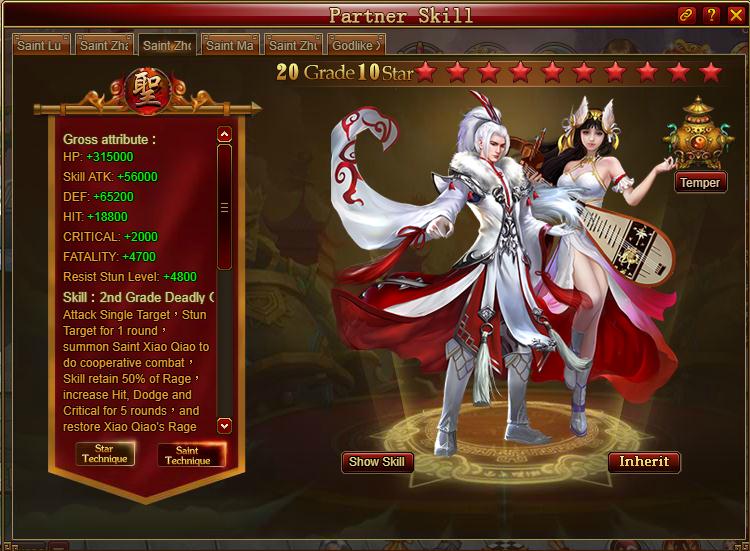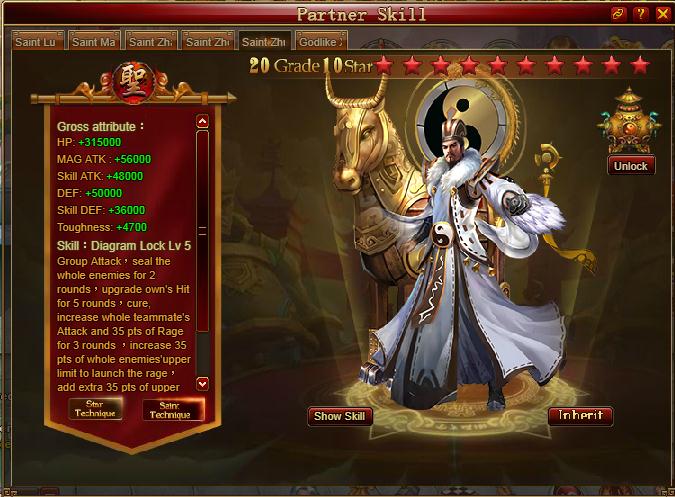 2. Saint Zhang Jiao and Saint Ruo Yi Temper Upgrade to Level 13
3. 4 New Level 20 Constelation
4. Ma Chao Saint upgrade Fly To heaven :
Description : When your Saint Ma Chao Saint Technique Upgrade to level Max ( Level 20 ) it will appear new feature Fly to heaven, At this Feature you can made your Saint Ma Chao Get Strongest. To Upgrade Fly heaven feature, you can choose using Saint Fragment or Saint Soul. If you using Saint Fragment it still have fail chance, but if you using Soul you can choose "Simultaneous Training" to get 100% success Rate :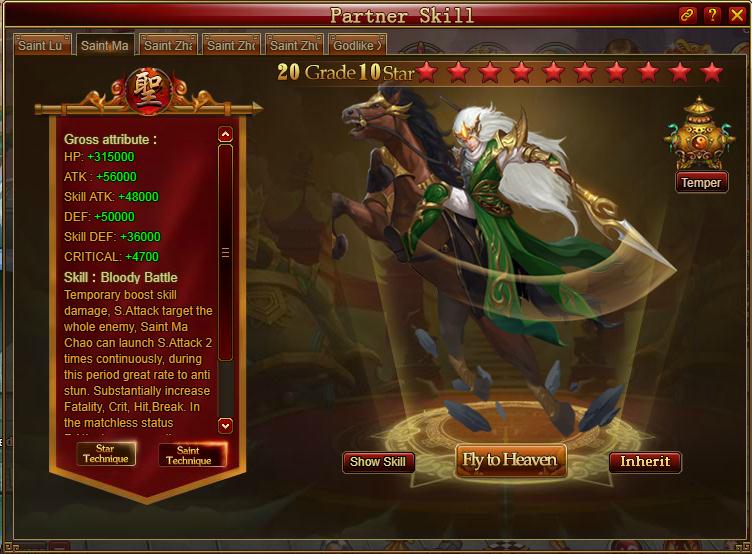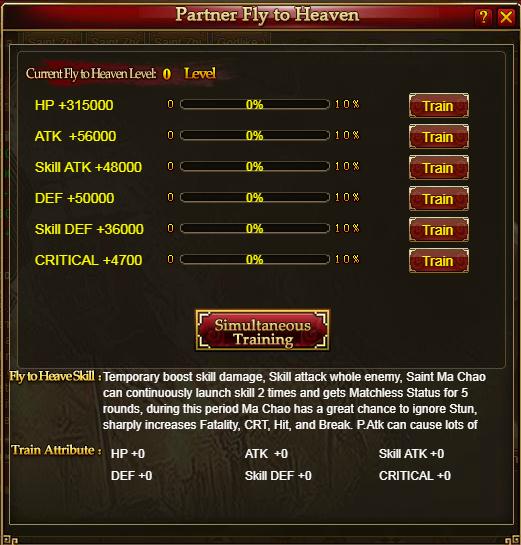 5. Saint Lu Bu Upgrade Fly to Heaven Feature
Description : At this feature was same as Upgrade Saint Ma Chao,First you need Saint Lu Bu
upgrade to Level Max ( Level 20 ) and then you need Fragment or Saint soul to increase Saint Lu Bu Stat.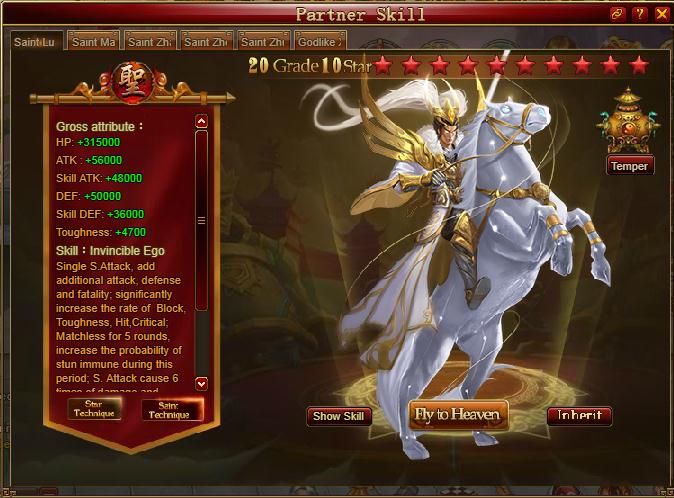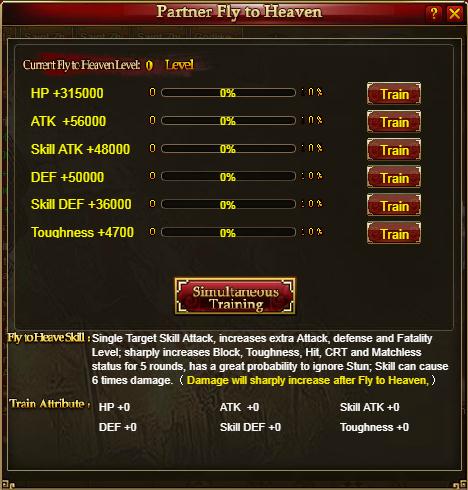 6. New Pet : Sand Scorpion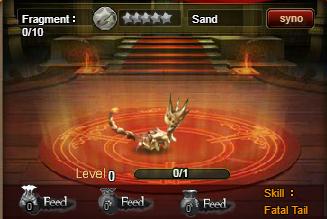 Skill Description : Fatal Tail

If you have any question or need further assistance, don't be hesitate to contact us at :
cs@carolgames.com
Also don't forget to visit our official Facebook Fans Page in this following link :
https://www.facebook.com/stkgame
Keep the warrior spirit, happy gaming !
Warmest Regards,
STK Operational Team
2017/10/26