Hi all,
Good news! New patch is here!
Maintenance Time: December 13, 2017 at 04:00 – 04:20 EST (GMT-5) (17:00 – 17:20 SGT)
Servers will be down during the maintenance duration and players will NOT be able to login into the game. To be safe, please sign out of the game in advance to avoid any unexpected losses.
Patch Notes:
New Elite Armors:
-Miracle in Wild Saint Xiao Shi Mei Elite Armor
-Yellow Dragon Emperor Saint Sun Quan Elite Armor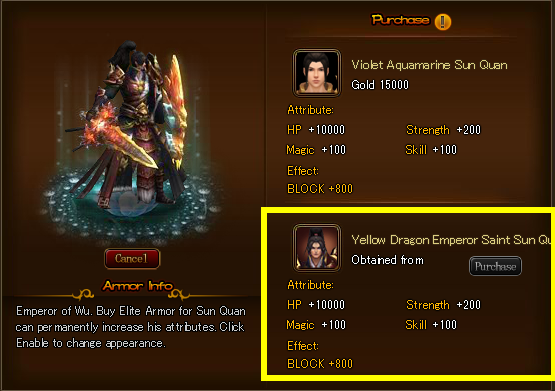 -General from Hell Saint Zhang Fei Elite Armor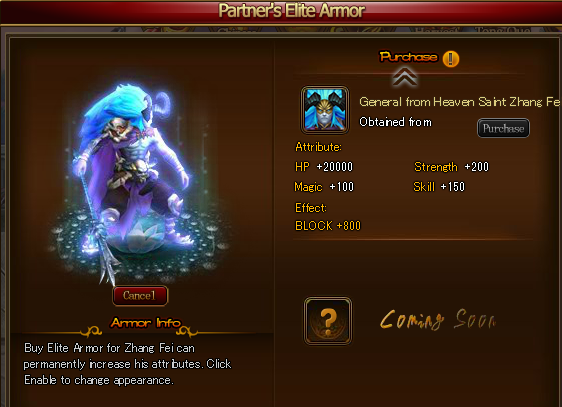 New Godlike/Saint General:
Godlike Xiao Qiao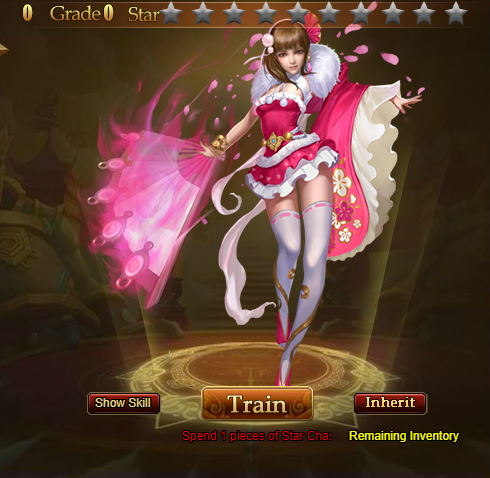 Saint Xiao Qiao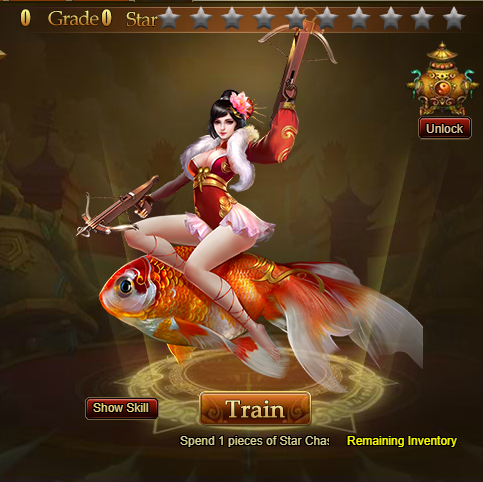 New Mounts:
-Elf Pumpkin Cart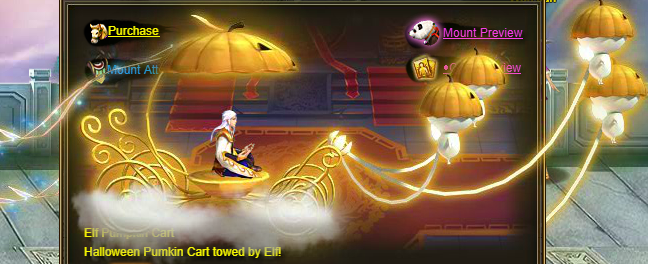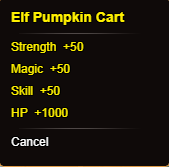 -Marine-Cloud Dragon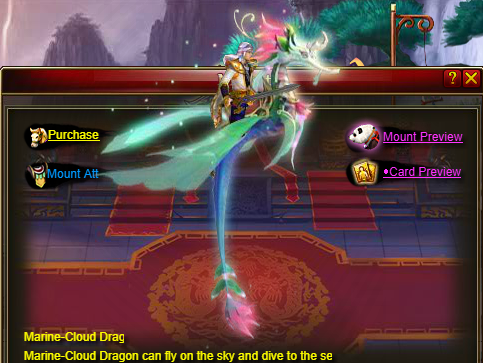 -Three-Tails Fox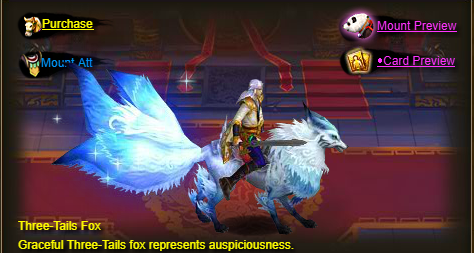 New Achievements:
-Peerless Bravery

-Company ALL the Way

-Nobel Nobility

-Saint Down to Earth

-World Beater
-Like Minded

-Wives and Concubines

-Fowls and Beasts

New Events:
-Core Polish Event
-Every Second Counts Event
-Saint Weapon Tempering Event
Feature Improvements:
-Elementary Force Feature added for NPC
-Battle Reports of Nirvana Traven can be viewed now
-Guard Attribute can be viewed in Power Versus feature now
-Difficulty of World Boss Adjusts
-Players below LV.200 can get more EXP, Fames, and Coins from daily events now
-Various Bug Fixes
Thank you for your never ending supports for Sexy Three Kingdoms!
Happy Gaming!
STK Operational Team 2017/12/13